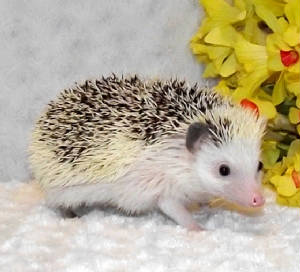 Most of the animals that are with us being fostered, come to us from people who can no longer adequately care for their pet or from people who have lost interest and have outgrown their pet. Occasionally some do come to us from breeders who are looking to get out of breeding and a few others have come in from shelters or veterinarian clinics etc.

Most of the animals that we take in are usually animals that we consider FOSTER animals. These are animals that we feel that they would settle into a new home reasonably quickly.

Animals that have personality issues that need to be considered by a new caregiver or they are animals that have minor birth defects or were left scarred from a previous injury are considered animals with SPECIAL NEEDS. (We will never knowingly sell or place any animal that we feel will to longer to adapt to a new home or one that is unhealthy.)

Every animal that we take in to be fostered is placed into quarantine prior to offering them to new homes. While in quarantine they are dewormed and placed on a healthy diet. As a prevention, they are also treated with a topical flea and mite treatment.

*We never knowingly take in sick or injured animals but any animal that needs veterinary care will be seen by our veterinarian.

Unless otherwise specified, a $75.00 adoption fee is required to purchase any Foster or Special Needs hedgehog.